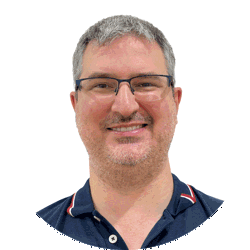 Dr Troy Ridgwell, born and raised Perth local, joined the team at Maven Dental Morley as a friendly and passionate associate dentist. After graduating from a Doctor of Dental Medicine at the University of Western Australia in 2019, Dr Troy has worked in two private practices in the Perth Hills where he gained extensive clinical experience and knowledge.
As a dentist, Dr Troy has an interest in general dentistry and providing quality dental care to his patients. While highly experienced across a broad range of dental treatments, he is particularly fascinated in minimal invasive dentistry procedures where he is able to preserve as much of a patient's natural tooth as possible.
Dr Troy is passionate about servicing his Perth community and finds great pleasure out of meeting different people and educating them to improve their oral health. Dr Troy firming believes that healthy teeth make a positive difference to overall health and wellbeing.
When he's not talking teeth, Dr Troy enjoys taking trips in his camping trailer and having some 'screen free' time outdoors sightseeing, fishing, 4wding and exploring with his wife and two young children in nature. He also loves watching a good movie or tv show.